What if that wall was just a view into another place? I thought, unfocused eyes gazing beyond the grey wall in our office. Like looking through a portal, we could feel as though we are together in the same room, even when we are worlds apart. It might not matter if I spend summer days by the beach, or with my family in Montana; it might not matter if Ryo is traveling in Europe, or living remotely in the countryside. Perhaps we could always work and pursue new projects together, even as we follow dreams that take us to different places…
In the past, this idea may have simply faded back into subconsciousness. But in Straylight, an interdisciplinary collective formed in 2016, dreams often find a sharper edge into reality. Somewhere at the intersections of technology, design, and art — between blurred lines of architecture, projection mapping, computer vision, spatialized sound, and attentively crafted experience — it began to manifest as tangible fragments of a bigger story.
With help from our community, we produced a concept video in September 2017 with the name Continuum, launching a crowdfunding campaign that attracted hundreds of friends, family members, and online fans. That November, we presented a technical demo at the Social Innovation Forum. And in December, we were awarded the Social Innovation Award, a ¥50M annual grant from the Nippon Foundation.
With new confidence and generous support from the award, we spent the winter transitioning from other commitments, and in April 2018, Ryo and I set out to make Tonari a full-time endeavor. We partnered with Alvaro and Nuevo.Studio for product and design. We brought in Shiro, an experienced startup COO, to manage operations and business administration. Alisaun left a 10+ year career in finance to create a new role leading communications, partnerships, and user research. And Jake became our second engineer, bringing experience in networking and security (and a love of glitch art) to hard problems in video, network throughput and latency.
Meanwhile, we shared a renewed vision and name, gathered and presented user research and trends in remote work, and attended and hosted events to engage with supporters, partners, and future customers. Internally, we defined our product and user experience goals, and laid the groundwork for our technology platform through extensive research and prototyping.
Through efforts to build these foundations during the past year, we begin 2019 on strong footing, grateful for our incredible team and supportive community, and with an exciting roadmap ahead. This year, we look forward to sharing new research and product developments, and launching pilot installations with select partners and spaces for the first time. We're also excited to continue growing our team, and through this, define a culture and best practices that can inspire others by remaining true to our vision for the future of work.
Vision
Tonari provides installations that augment physical spaces, enabling remote teams and individuals to feel co-located. Like peering through a large doorway into an adjacent room, Tonari instantly brings participants into a life-size environment where they can communicate naturally, face-to-face.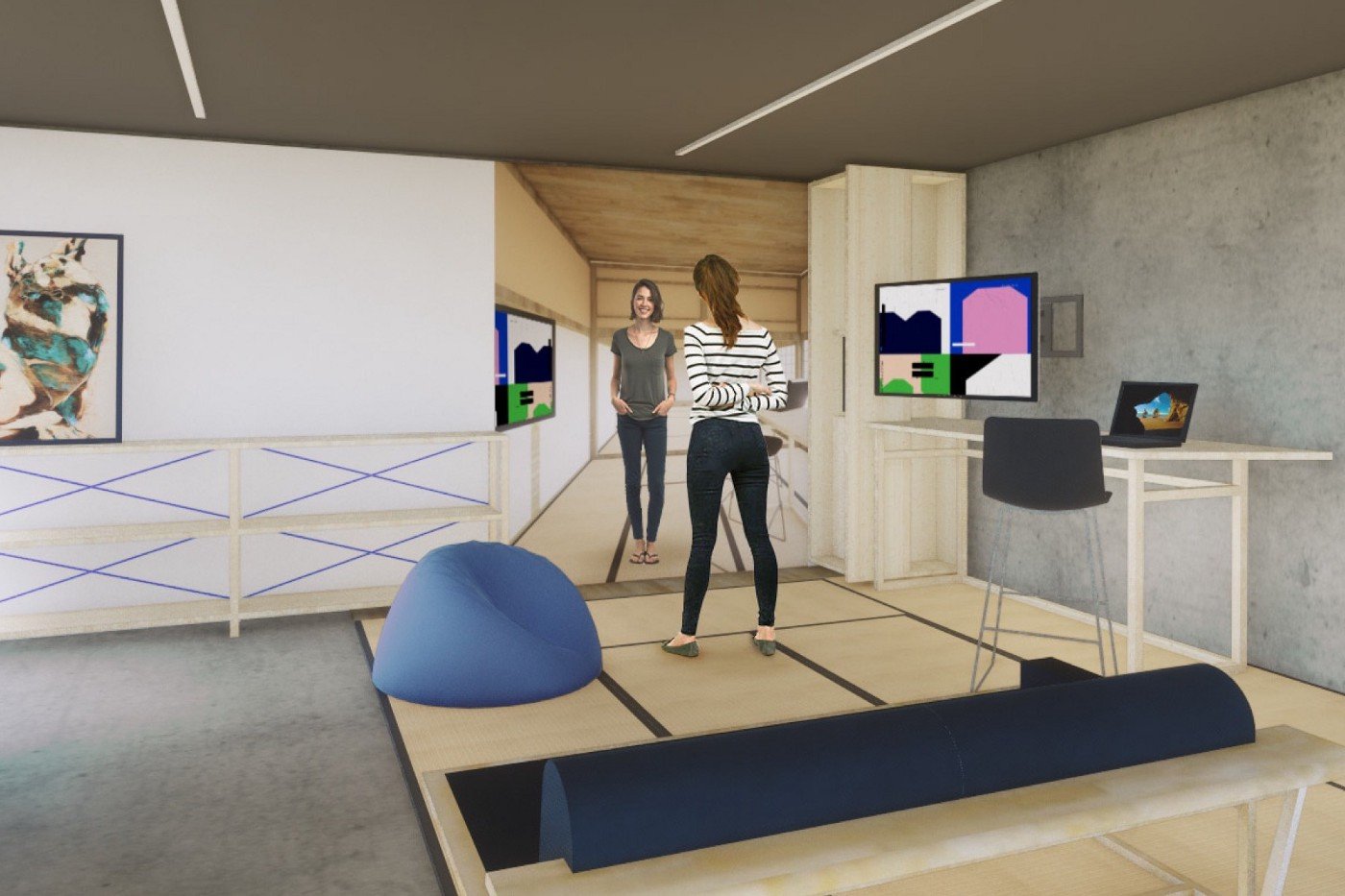 Combining projection mapping, computational photography, and spatial audio, our installations are always-on, with no learning curve or setup, and beautifully designed to seamlessly blend into architecture. By eliminating the everyday friction and formality of today's meeting and communication tools, Tonari enables people to communicate instantly and expressively, build and maintain trusting relationships, and collaborate effortlessly without barriers.
By developing a robust, flexible, efficient platform for all types of spaces and organizations — offices, schools, clinics, social spaces, and even family homes — we aspire to reduce the tremendous costs, personal stresses, and environmental impacts of travel and commuting, and to ultimately support access to new opportunities in remote work and education everywhere.
Research and advocacy
Tonari is set up as a social venture with two operating entities that work in parallel to realize our vision through complementary missions. While uncommon, this dual structure is similar to other social ventures we admire, like the Minerva Project, which has both a non-profit university and a for-profit technology platform that collaboratively build and demonstrate new tools and methods for online learning.
Tonari's non-profit is an institute, focused on research, advocacy, and open collaboration to drive society and industry forward as a whole. Our for-profit venture is a startup, taking on the operational risks of developing and scaling new solutions, and pushing the boundaries of technology and design to create market-defining products that don't yet exist. In tandem, both organizations strive to make our solutions accessible to all people, everywhere; to improve the quality of remote work and education, and create more distributed opportunities; and to provide new infrastructure that can alter the way we build cities and stem the tide of urban sprawl.
This year, our user research will go deeper into how different types of distributed organizations are operated, how they collaborate and share ideas remotely, and where gaps can be filled by new practices and tools. Through interviews and essays, we'd like to better understand broader user segments and industries — like education, consulting, and healthcare — as well as specific teams that are currently pushing the boundaries of remote collaboration. Some of our publications will also focus on case studies from our pilot programs as we openly evaluate the effectiveness of Tonari in real-world scenarios.
On the technology side, we hope to increase our engagement with academic and research communities, particularly in areas like computer vision and deep learning. We also look forward to contributing to relevant open source technologies and efforts.
By sharing what we learn as we go, we hope to increase awareness of our solutions and inspire new ones, while guiding technology, society, and the market to advance in similar directions. To follow our research activities and essays, as well as events where our team is presenting, please subscribe to our newsletter and publication on Medium.
Product development
Much of our product and engineering development up to this stage has remained hidden behind closed doors. With significant challenges in the realms of video compression and networking, deep-learning-based scene reconstruction, spatial audio, and architectural and industrial product design, we've been careful to craft a product roadmap that is practical for achieving short-term goals and establishing product-market-fit, while also developing a baseline platform to achieve bigger leaps in user experience and scalability in the medium-term.
In the next several months, we'll look forward to inviting friends, supporters, and pilot candidates into our space for live demos of an installation that connects our private office in Tokyo to our shared community space in Hayama, effectively realizing the vision in our concept video.
More significantly, Tonari will make its way out of our development lab and into the real world in the second half of 2019, through pilot and showcase installations built and customized with select early adopters in Japan and the United States. We're excited to work with a variety of teams and organizations that reflect the aspirations of our vision, as well as the breadth of our social mission. In seeking the right pilot partners, we hope to form close relationships where we can gather feedback, experiment, and make improvements together.
With operational and user experience gains made through the pilot phase, we'll strive to make Tonari available to more customers in 2020, and seek partner and distribution channels that can accelerate the fabrication and delivery of installations into more spaces and regions.
We'll share more about our pilot selection process and invite applications in the spring of this year. For interested parties, our mailing list is the best place to stay tuned.
Culture and hiring
Tonari already represents a unique kind of team within Tokyo and Japan, for its diversity and closeness to the Straylight community, as well as our emphasis on running a tech startup as a social venture with a strong social mission.
Most of our growth in 2019 will focus on engineering, with senior-level software engineers who can confidently adapt to a wide variety of technical challenges (deep learning, computer vision, networking, audio), while leading and defining future stages of growth for our technical platform and engineering organization. To attract the right talent and culture fit, we'll experiment with a few creative approaches to reach candidates in Japan and abroad, including hackathons, puzzle hunts, and sponsoring workshops in local communities.
Meanwhile, for those of you who have already found us and are interested in learning more, please head to our jobs page, or reach out in your own way via hey@tonari.no.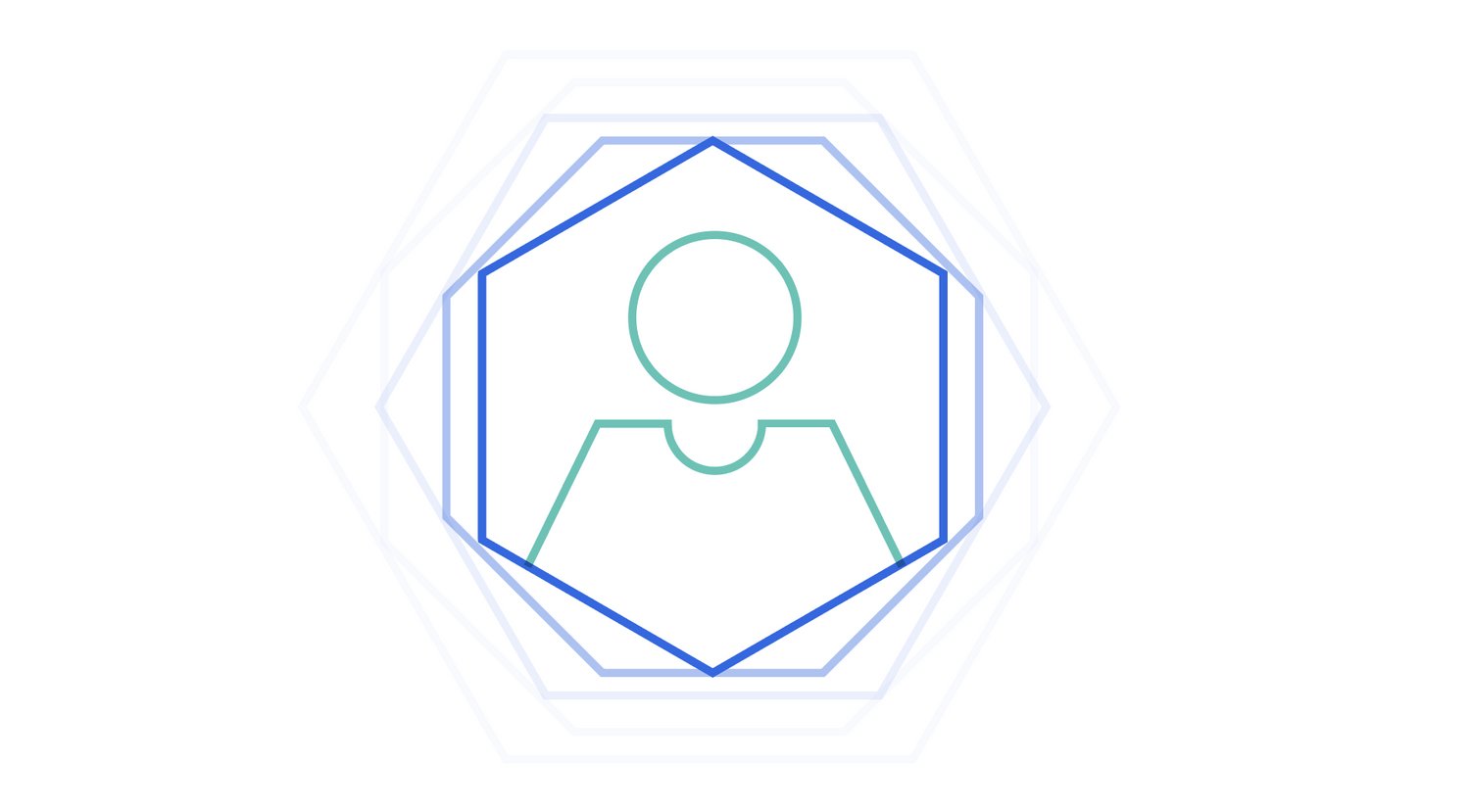 Looking further ahead
Perfect telepresence is like teleportation. Imagine being able to be with someone instantly, and share the same experience, regardless of where you are each located.
How often would you visit distant colleagues, family members, and close friends around the world? Would you still commute to work? Where would you choose to live?
If you didn't have to spend as much of your day in transit, what other interests would you pursue? Would you spend more time focused on your health, your hobbies, or your family?
If you could access the same opportunities from anywhere, how would it change the way we design cities and societies? If people could be moved with bits instead of atoms, would it make our planet greener? How much energy and resources could be saved through fewer flights, trains, and car rides?
The next generation of top universities, research labs, and schools will facilitate learning and collaboration through virtual spaces. Students and researchers in the field and in remote regions will enjoy the same level of access as their peers on campus; children in non-urban environments will be able to receive similar quality of education to those in cities, with more space to play and grow.
The next generation of successful creative businesses will leverage new technologies to become more distributed and flexible than ever. They will benefit from better reach to global customers and talent; reduced operating costs for HR, facilities, and travel; and happier and more productive employees with higher retention.
For most people, location will no longer be the dominant factor in determining access to economic, educational, and social opportunities. Following the tides of globalization and the internet, further improvements to communications and computing, shipping and logistics, and the growing sharing economy will continue to push us into a future where physical barriers and borders become irrelevant.
As we build towards this long-term vision, the social and economic opportunities are immense. Through open research and collaboration, and market-defining products and services, we want to be a driving force in this transition, with a holistic and humanistic view that tips the scale towards greater human equality.
Conclusion
The year ahead presents many critical moments in Tonari's story. We will witness the first complete manifestation of our dream, and the risks that come with bringing any romantic notion into the harshness of reality. It conjures feelings of excitement and vulnerability, like the anticipation of stepping onto a stage to perform to a room full of strangers.
Questions and doubts arise: What will it really feel like to connect spaces in this way? Will it be able to prove itself in the market? Will it scale rapidly enough to succeed as a technology? What can we do to ensure we create something that people truly value?
Building a venture from zero feels like a test of physical and emotional endurance, not only in the myriad of small and important day-to-day tasks, but also in the persistence of sharing a vision until it becomes real. Creating a powerful yet elegant solution to an everyday problem often requires tremendous coordination among many moving parts.
In the effort to lead a complex product and diverse organization, I like to imagine a musical performance in which I see myself less like the conductor of an orchestra, and more like the drummer in a jazz band. To be able to start from silence and build a composition dynamically as we play, it needs to be left open to interpretation and adaptation through other strong players. By adding more players who are not just creative and technically adept, but also great listeners and learners, the performance can continually build itself through new explorations of harmony and rhythm, into something much greater than the sum of its parts. Our earliest employees, partners, and customers play the most important roles, setting the tone for those who join later. In this sense, I'm constantly inspired and humbled by the extraordinary people in our team and community, and confident in our approach to building new relationships to drive our vision forward.
In 2019, we're excited to share substantial new developments with you, especially ways to experience our solutions first hand. We hope many of you will have the opportunity to try our pilot and showcase installations, and that you will continue to follow the research, lessons, and stories we share. Moreover, we hope you will be inspired to play your own part in creating a more kind and sustainable future, with greater mobility and human connection everywhere.


Stay in touch! Join our newsletter for updates about products, research, events, and pilot programs. Reach out at hey@tonari.no.