We founded tonari in 2018 to build new technologies that can help remove distance as a barrier to career, education, and community. This culminated in the 2020 debut of our core product: the floor-to-ceiling, always-on tonari video portal that connects two spaces so that people feel like they're really together. In the last three years, we've worked with clients across Japan to install tonari hardware in their facilities for a wide range of use cases: linking teams in branch offices with headquarters, connecting craftsmen in factories with overseas clients, and even socializing freshmen in a rural Hokkaido dorm with their school's upperclassmen in Tokyo.
As we outlined in this year's Founder's Letter, our ultimate goal is to install these portals in every home, school, and workplace, so that more people can enjoy expanded freedom of movement with fewer sacrifices on their personal relationships. We are proud of our first-generation product, but access has been limited so far to large organizations with significant budgets. Each tonari hardware unit was bespoke and handmade, and built in close collaboration with the client. To bring tonari to more institutions around the world, we needed a redesign to make these units more scalable: both in production on our side and for easy installation on the client side.
Introducing 'tonari lite'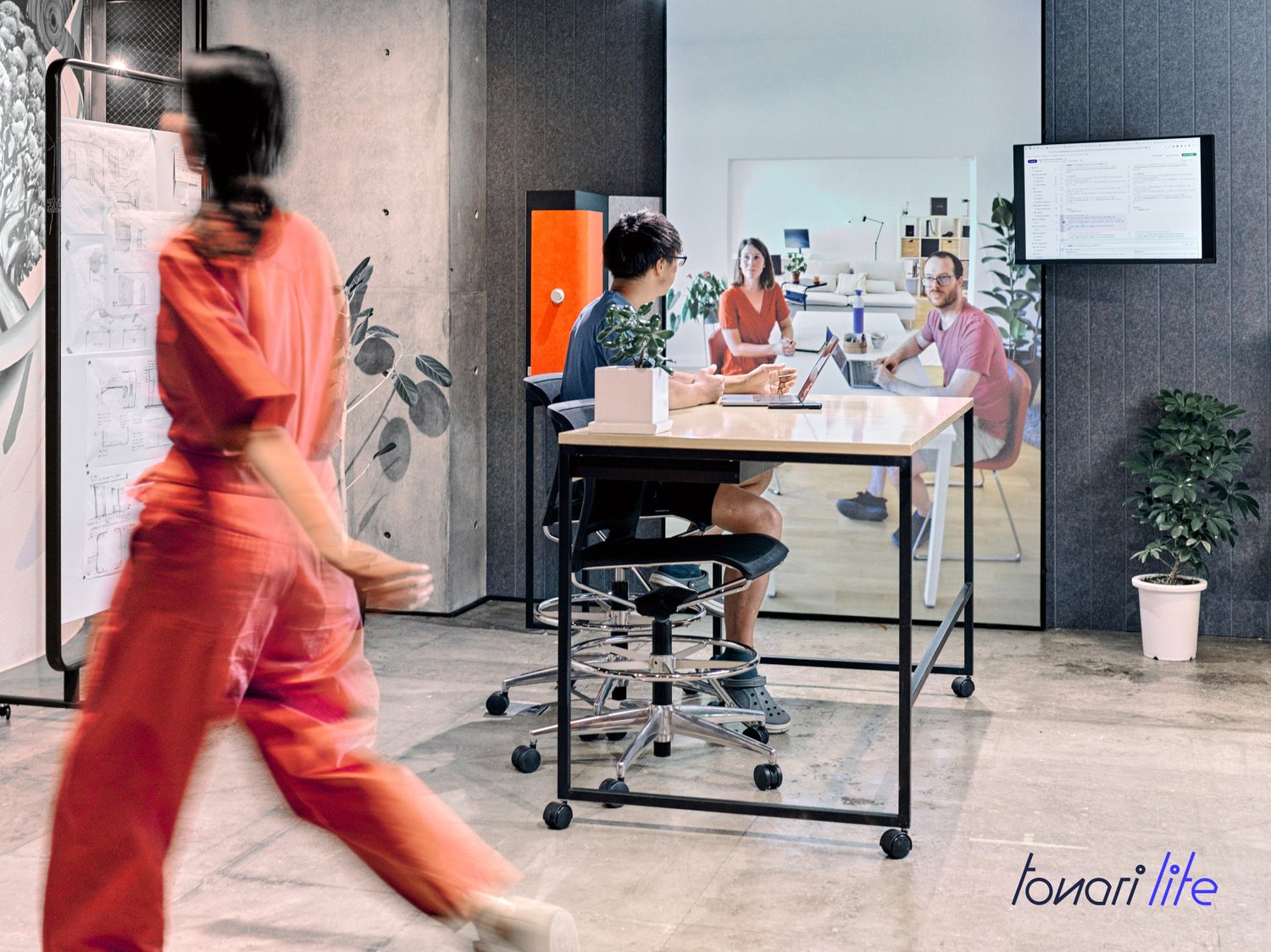 As a result of these efforts, today we're announcing a new product: tonari lite. Compared with the previous tonari — which we're rebranding as tonari pro — tonari lite comes in a slimmer form factor, allowing for much easier installation. And the pricing is not just lower but more flexible thanks to a new subscription model. tonari lite is available for order today.
tonari lite retains all of the best features of the original — life-sized and floor-to-ceiling, eye-to-eye, extremely smooth and low-latency, and always-on — yet it has been built to be much more accessible to companies and institutions of all sizes. Its slimmer design makes tonari lite much easier to fit into smaller spaces within an office or school, and assembly and installation require less than two hours. The more compact format allows institutions to more flexibly relocate tonari to new spaces as they move and grow, and it opens up the possibility to ship tonari overseas to more countries in Asia, Oceania, Europe, and North America.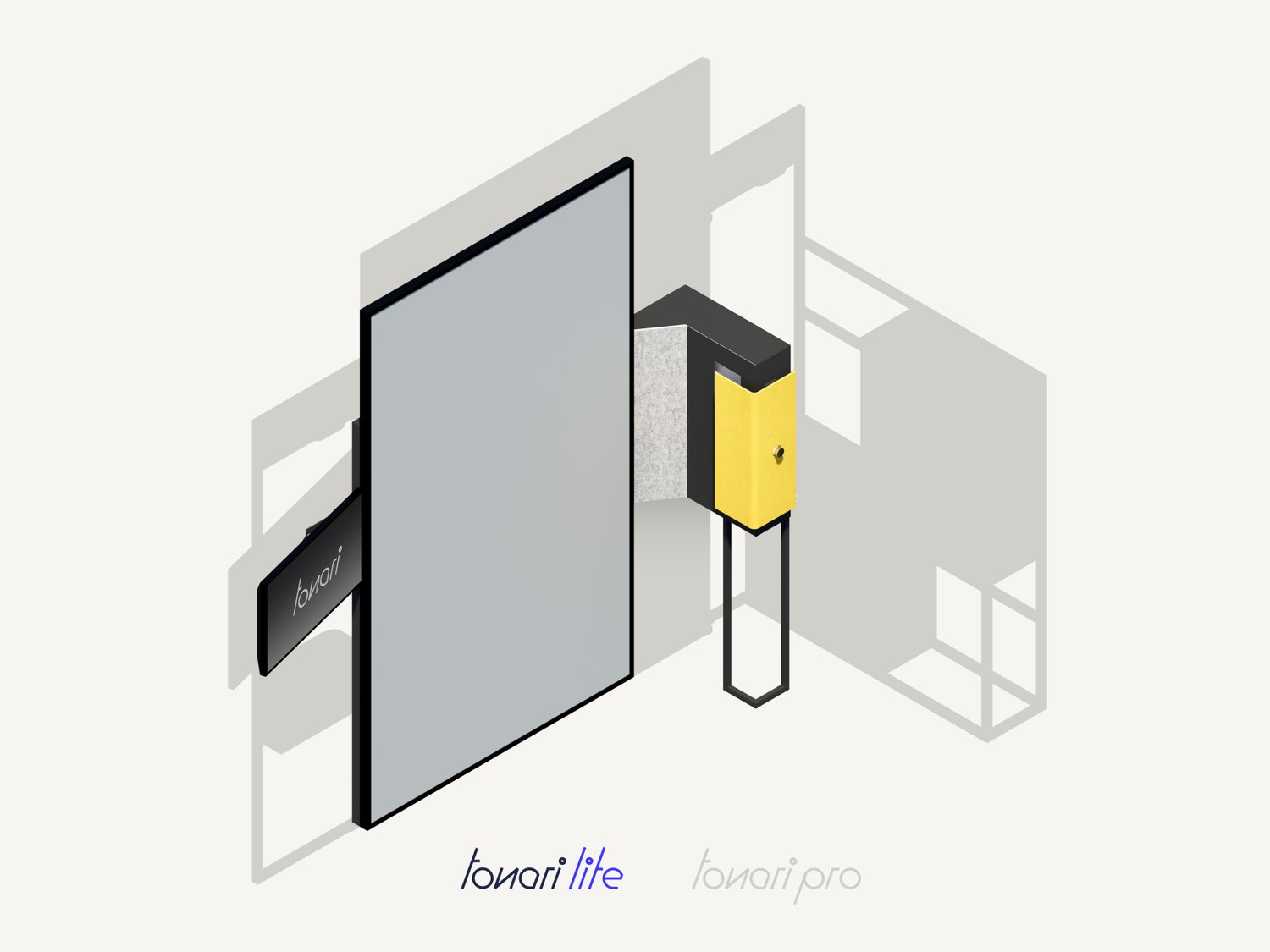 We've also simplified our pricing. tonari lite is available for purchase up-front, as well as through a monthly subscription service that's expected to cost less than one international business trip per month. The subscription pricing is inclusive of all hardware, software, maintenance, and other services, with no delivery fees when signing up for longer periods.
tonari lite also comes with a few new features. There is more flexibility in share screen sizing, and support for multiple inputs, including HDMI as well as wireless devices that support AirPlay, Miracast, and Chromecast. The share screen can also be used for hybrid calls with video platforms such as Teams, Zoom, and Google Meet. These features will be coming to tonari pro soon, and will be made available as an upgrade for existing clients.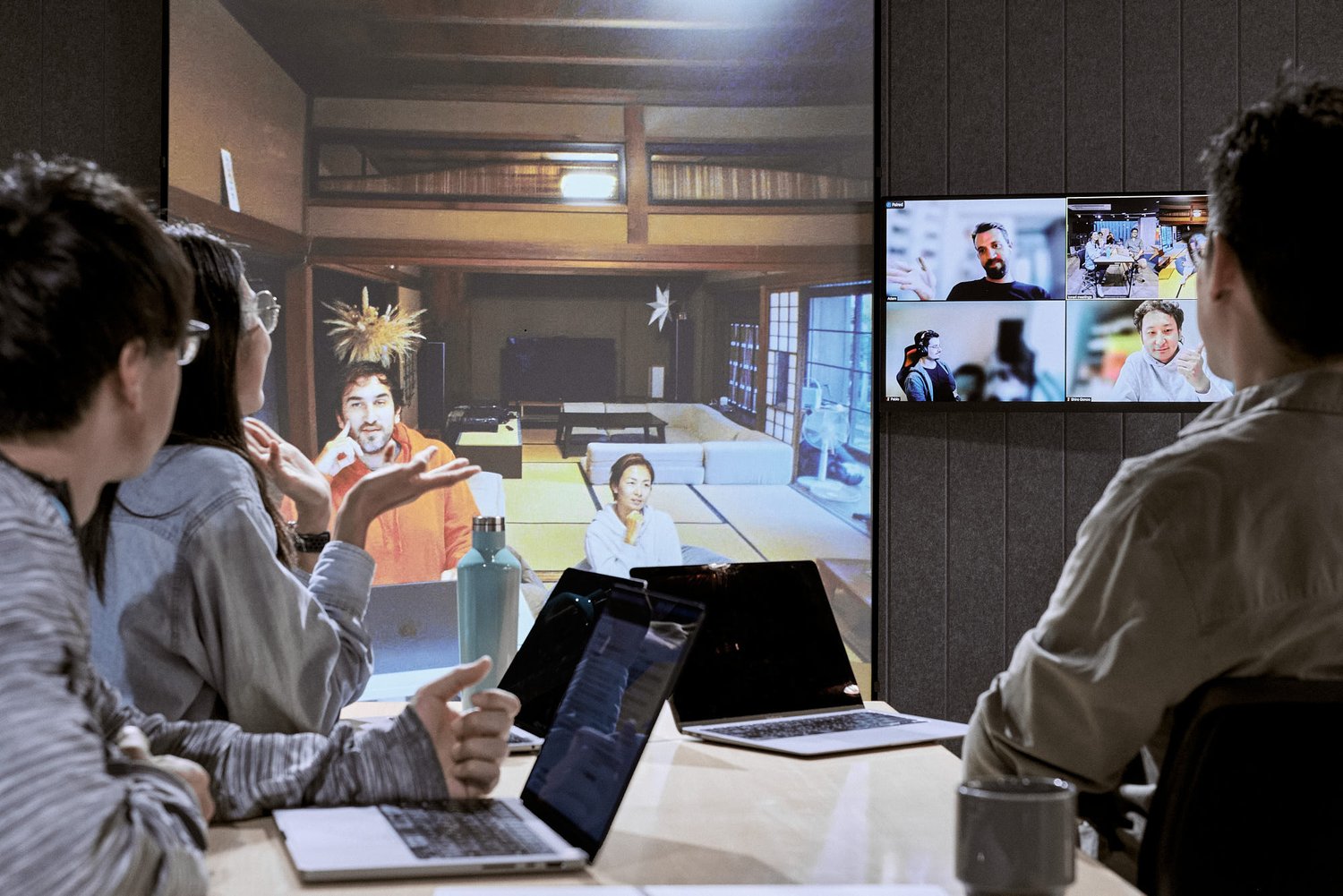 tonari lite is best suited for smaller spaces, small group meetings, and teammates working side-by-side. Meanwhile, tonari's larger first-generation product will remain available as tonari pro, and is better for larger group meetings, open collision spaces, and event spaces which require more custom and bespoke installations. To learn more about both models' sizing and technical specifications, please visit the website.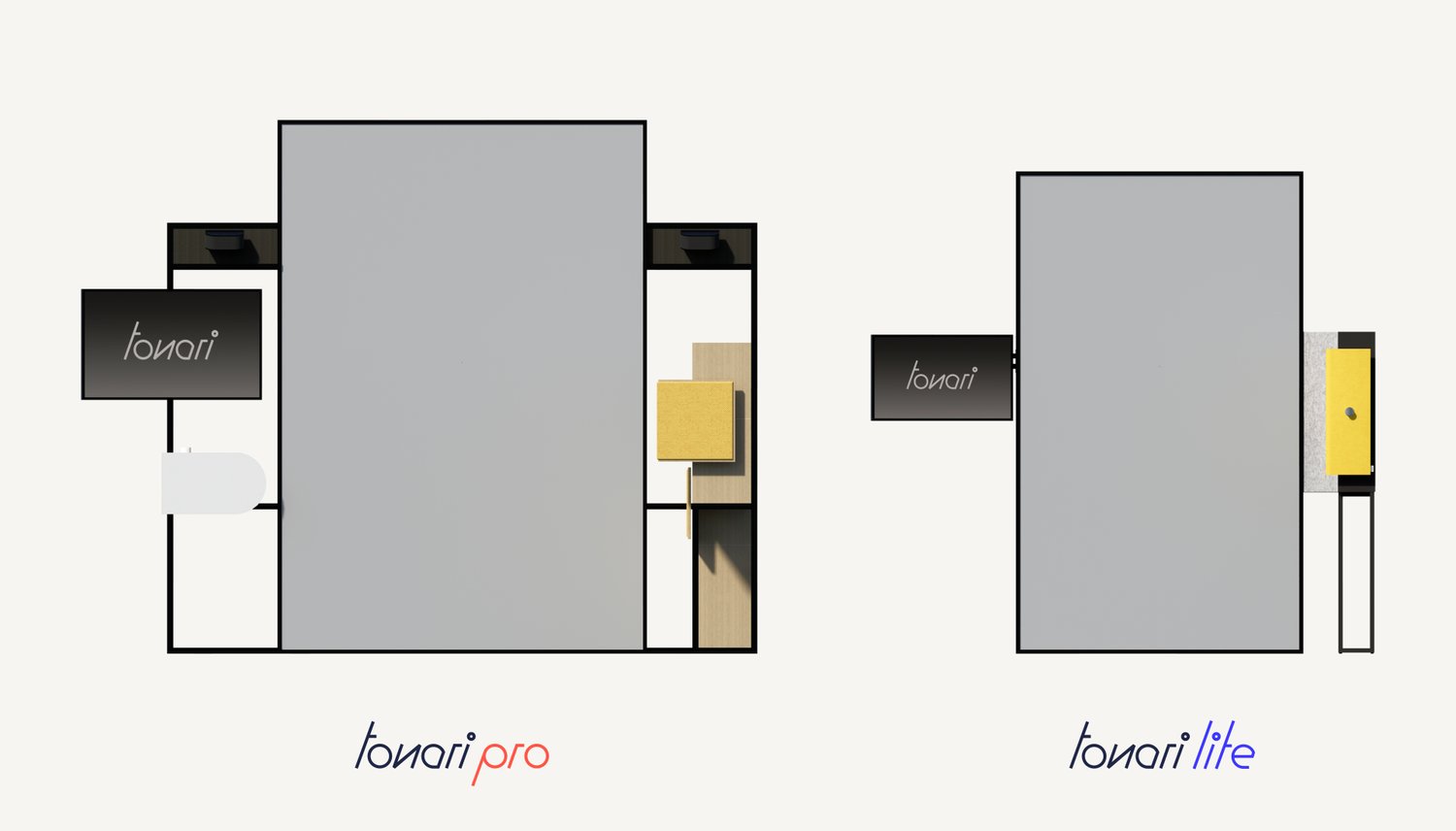 tonari lite is not just a new product but represents the creation of an entirely new development and manufacturing platform. We're now set up to build high-quality hardware at a larger scale that will set us up in the long run to bring down prices, add new features, make tonari more easily repairable, and explore the development of new products in different sizes. With this platform in place, we also expect a major redesign and update for tonari pro to arrive in 2024. Most importantly, we think we are set up to achieve further cost reductions and operational improvements that will make the product available in even more markets in the future.
A next-generation product for global teams
The last five years have seen a groundswell of businesses and public institutions investing in technologies that provide flexible working styles for their employees. But video chat software is hardly the end solution. We believe that tonari is the next step forward in the evolution of workplace technology, as on-site video portals can create more natural, more spontaneous, more relaxed, and more energizing interactions between people in remote sites. Getting together in person is wonderful, but business travel is costly, and not everyone is equally mobile. tonari portals are the next best thing: helping to build relationships within teams across distances, enabling more creative communications, and building true foundations of trust.
tonari lite can be a great tool for creative agencies and game studios, international startups and ventures, consulting firms and product development companies, advertising agencies working with clients, and enterprises extending resources from HQ to smaller remote offices. We also hope to see expanded use in healthcare and education.
The new tonari is available for immediate delivery in Japan, and with additional lead time, available for delivery to other parts of the world. Installation requires stable high-speed internet, and a suitable environment with appropriate lighting, acoustics, and furnishings. Our design team is available to guide you through these preparations.
Please contact us through the website to book an online or in-person demo — and to inquire about pricing, requirements, and delivery options.

If you enjoyed this and want to learn more about tonari, please visit our website and follow our progress via our monthly newsletter. And if you have questions, ideas, or words of encouragement, please don't hesitate to reach out at hey@tonari.no. 👋
Find us 💙 Instagram: @heytonari X: @heytonari